sterilAir Vietnam - AQD-PVC series – UV systems with plastic vessels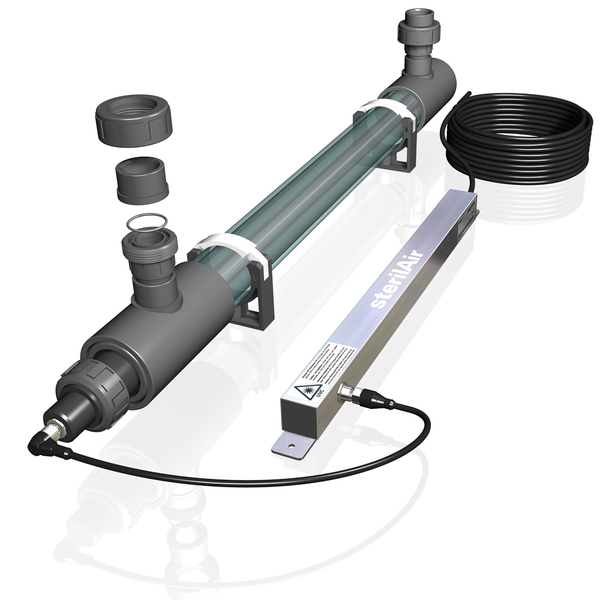 Loại sản phẩm: Flow-through
Mã sản phẩm: AQD-PVC series – UV systems with plastic vessels
Nhà cung cấp: Anh Nghi Sơn
Xuất Xứ: chính hãng
Hãng sản xuất: sterilAir
Giá : Vui lòng liên hệ
AQD-PVC series – UV systems with plastic vessels
The cost efficient PVC plastic systems were designed for the purification of drain and process water. Measured at a default radiation of 400 J/m², its disinfection efficiency depending on the type is between 650 liters/h and 2'800 l/h maximum. Servicing and maintenance routines, such as the replacing of tubes can be carried out without the use of tools.
For processing fluids, drain and industrial water
Particularly servicing and specially maintenance-friendly
Disinfection volume of 650 - 2'800 l/h.